Please Give Helping Hands For My Surgery
100%
රු

805,626.84
raised of
රු

800,000.00
goal
About the Fundraiser
Hi Everyone,
I am Ruwan Indika living in Thudella Ja-ela went to Christ King CollegeThudella. I am suffering from severe Osteoarthritis of both knee joints and hip. I can not walk now If I want to walk again I want both hip joints and both knee joints replacement. First I am having my hip replacement then knee replacement.
For Hip replacement, I need Rs.840,000 that I could not afford I lost my job because of this injury.
I'm unable to fund my treatment as it's way beyond my finances. Please help me get done my hip joint bone transplant surgery to escape this pain by donating generously.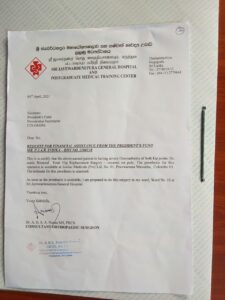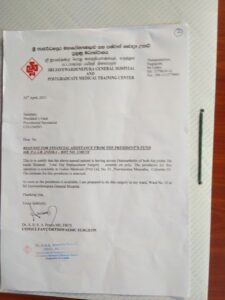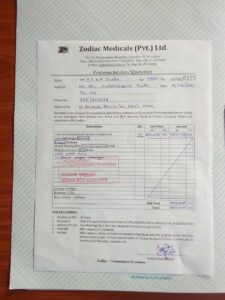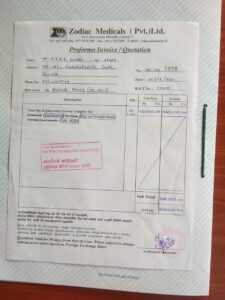 Hip joint replacement is a surgical procedure:
This surgery is meant to replace damaged portions of the hip joint with higher functioning, prosthetic components.
Much like the shoulder, the hip operates as a ball-and-socket joint and is one of your body's largest joints. The hip joint forms at the meeting place of your femur and pelvis, and encourages a wide variety of leg movements. A doorknob-like head to the femur fits inside a socket within the pelvis, known as your acetabulum. Both the end of your femur and the inside of your acetabulum are covered with smooth cartilage, which cushions the bones and enables mobility. Various ligaments strengthen and hold the joint together, while a thin cover-layer of tissue releases small amounts of moisturizing fluid to further eliminate friction. I needs the fractured hip joint bone replacement surgery urgently.
  The estimated cost for the treatment is around Rs 800,000.
Hip Replacement Surgery

I had my hip replacement surgery on 29/06/2021. Thank you very much for all your valuable HELP.
Name
Donate Amount
Date
Muthu Warnakulasuriya

රු

20,000.00
June 08, 2021
Senarath Dewage

රු

100,000.00
June 20, 2021
Poornima Perera

රු

2,450.00
June 12, 2021
Randeer Fernando

රු

13,450.00
June 16, 2021
Wasanthi Italy

රු

17,150.00
June 14, 2021
Meril Asantha

රු

50,000.00
June 12, 2021
L.N.S Silva

රු

250,000.00
June 07, 2021
Sadun Wijesinghe

රු

200,000.00
May 21, 2021
Nuwan Manjula

රු

10,000.00
May 22, 2021
Premasiri Family

රු

3,000.00
May 22, 2021
Samanthi Kumari

රු

10,000.00
May 19, 2021
Anura Perera

රු

5,000.00
May 08, 2021
Sriyani Fernando

රු

10,000.00
May 08, 2021
Gauri Prabhani

රු

1,000.00
May 07, 2021
Dasuni Karunarathna

රු

5,000.00
May 07, 2021
Surendra Bade

රු

1,500.00
May 06, 2021
Roshan Warnakulasuriya

රු

15,000.00
May 04, 2021
Ruwin Thusitha Fernando

රු

10,000.00
April 07, 2021
Chathura K

රු

20,000.00
May 04, 2021
Lalantha L

රු

2,000.00
April 05, 2021
Poorna Sandaruwan

රු

25,000.00
May 03, 2021
Known Person

රු

3,000.00
May 01, 2021
Dissanayake Perera

රු

2,000.00
April 30, 2021
Shanaka Unantenne

රු

75,000.00
April 30, 2021
Senarath Rangana

රු

1,000.00
April 29, 2021
Tanuli Dasanya

රු

5,500.00
April 29, 2021