Hope for Kapilan's Wife: A Path to Recovery
0.01%
රු

940.00
raised of
රු

15,000,000.00
goal
Project Overview:
We, the friends and supporters of Kapilan's wife, are rallying together in a heartfelt effort to raise funds for her urgent battle against AML cancer. Facing the daunting challenge of AML, she is in dire need of a life-saving bone marrow transplant. Every contribution brings us one step closer to securing her road to recovery. Your generosity and support can make a significant difference in her fight for life.
Project Objectives:
Raise Funds for Life-Saving Treatment: The primary goal of this project is to raise funds to cover the expenses associated with the bone marrow transplant, including medical procedures, hospitalization, and post-transplant care.
Spread Awareness: By sharing her story and journey, we aim to raise awareness about AML and the importance of bone marrow donations. We hope to inspire more people to register as potential donors and contribute to the cause of saving lives.
Provide Emotional Support: Alongside financial support, we will offer emotional support to Kapilan's wife and her family. Your contributions will not only ease the financial burden but also provide them with hope and encouragement during this challenging time.
Fundraising Target: Our initial target is to raise Rs 15 Millions to cover the immediate medical expenses and ensure she receives the necessary treatment without delay.
How You Can Help:
Make a Donation: Your financial contributions, no matter the amount, will go a long way in saving a life. Every dollar counts.
Spread the Word: Share this fundraising project with your friends, family, and social networks. The more people who know about this cause, the greater the impact we can make.
Conclusion:
Together, we can make a difference in the life of Kapilan's wife. Your generosity and support can bring hope and healing to her battle against AML. Let us stand united in this mission to save a life and give her the chance for a brighter future. We are immensely grateful for your help and kindness during this critical time.
Donate today and be a part of the "Hope for Kapilan's Wife" journey.🙇🏻🙏🏽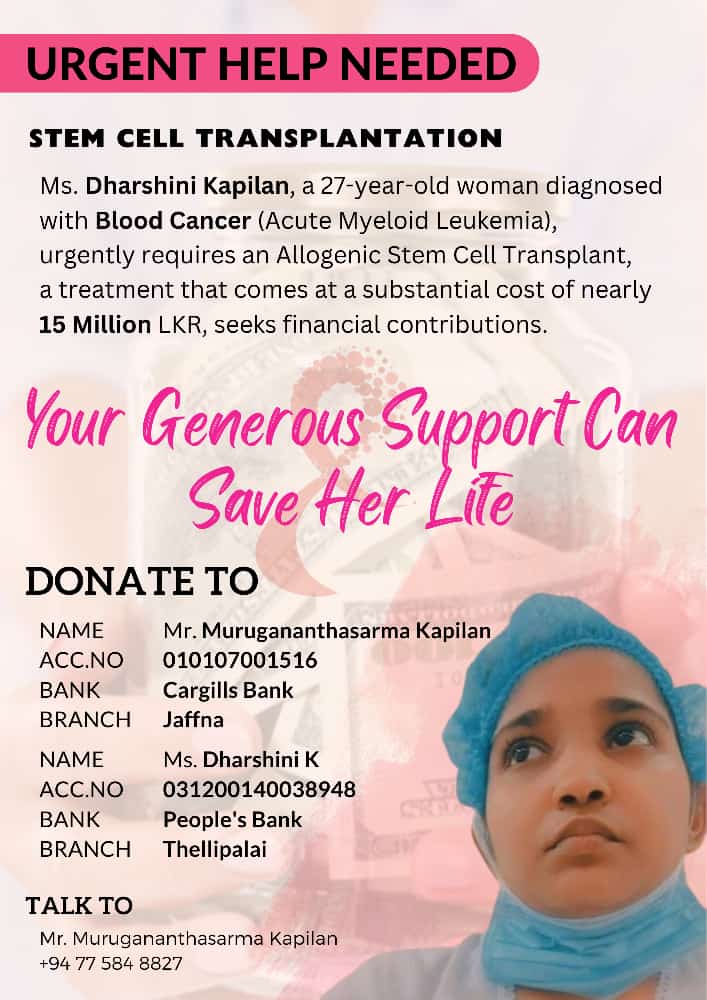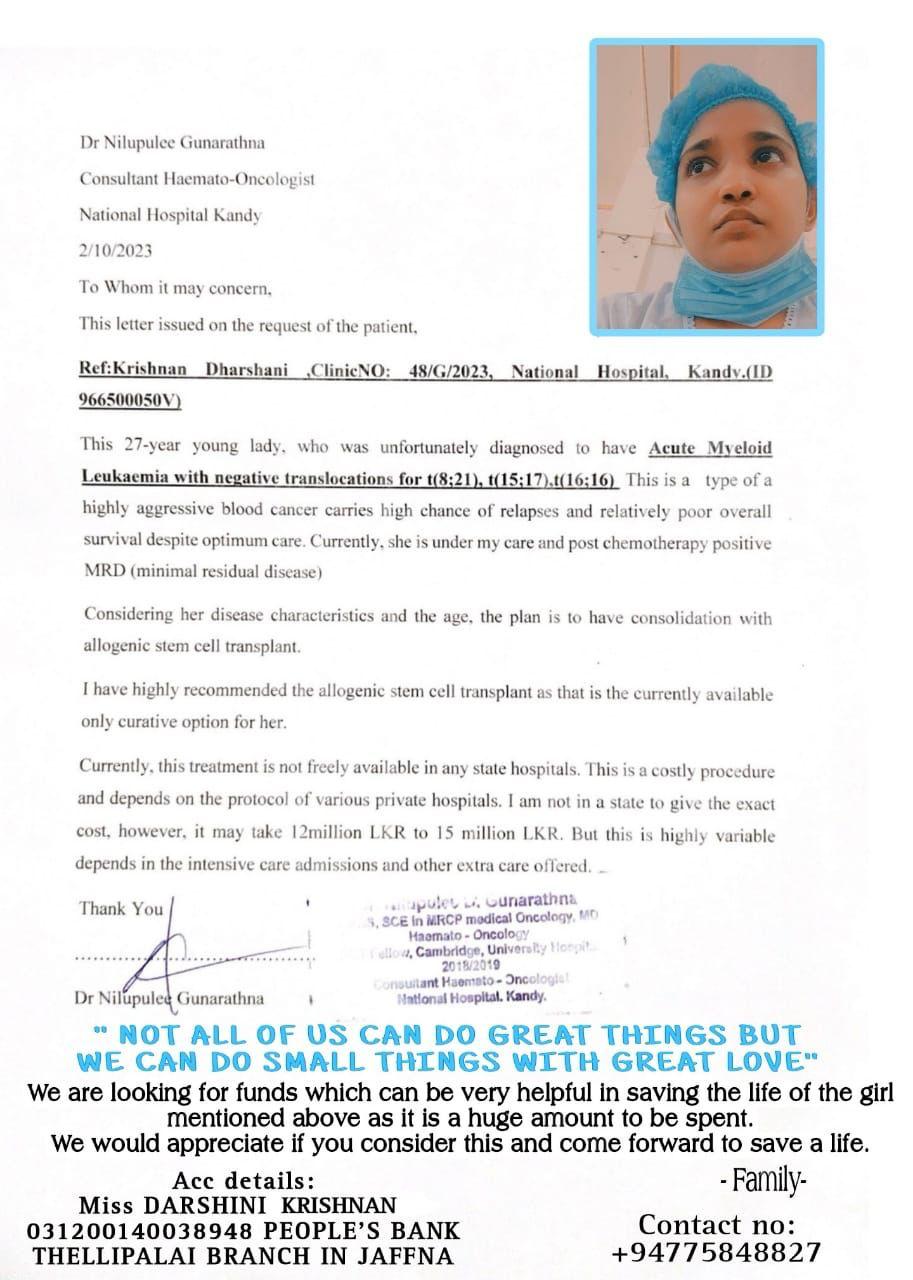 Name
Donate Amount
Date
Komathuran Logasingam

රු

1,000.00
October 08, 2023